Home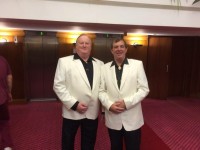 Hello We are COUNTRY MUSIC BREAKS
Country music based holidays and events with some of the finest quality artists on the British Country Music Circuit at great venues at a fair and honest price.
COUNTRY MUSIC BREAKS is run by Middy and Steve Chase also known as Best of Friends.
Middy and Steve have both been involved in the British Country Music scene for over 40 years and started running country music based breaks in Scarborough in the 1990s and officially starting COUNTRY MUSIC BREAKS in April 2017
Take a look at our events and you will see why we are proud of the holidays we run

We look forward to seeing you at one of our events should you decide to join us
Check it our blog at CMBUK blog.wordpress.com
why not follow us on twitter and facebook to get all current info from CMBUK and much more from the world of Country Music
We are now able to take your payments for deposits and full payments over the phone as well as the usual PayPal & Cheque postal options Cheques payable to "CMBUK"
DELMONT HOTEL
Scarborough
January 24th, 25th and 26th 2020 £150pp
With optional extra informal night Thursday 23rd B&B and evening Buffet £35pp
Kalibre Return to the Delmont
After this years sucess We are pleased to announce that the wonderful KALIBRE
Will be joining us again at the Delmont Jan 2020 as resident artists for the whole weekend along with our regulars Dave Paisley and Travis Logan Best of Friends Middy and Steve Chase to complete an excellent weekend of pure country music