Home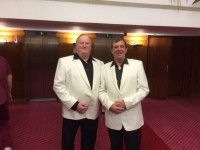 PLEASE NOTE NEW PHONE NUMBER 01773 432105
Hello We are COUNTRY MUSIC BREAKS 
Corona Virus latest May 22nd 2020 
Hi we are currently very much in limbo at the moment with all our events.
All of our scheduled breaks are at this time still going ahead but of course things may change as we get nearer the time.
We will keep you informed if any event gets cancelled.
If you have any bookings for Just Go events you will need to speak directly with them 01242 261666
We are still taking bookings for Scotland in Oct 2020 ,New Year in Barnstaple and Delmont Scarborough January 2021 if you would like to book we will take your booking conditionally of couse and will give full refunds if they get cancelled Please phone 01773 432105 to discuss this if you wish.
We hope to be back to normal as soon as it is safe to do so.
Country music based holidays and events with some of the finest quality artists on the British Country Music Circuit at great venues at a fair and honest price.
COUNTRY MUSIC BREAKS is run by Middy and Steve Chase also known as Best of Friends.
Middy and Steve have both been involved in the British Country Music scene for over 40 years and started running country music based breaks in Scarborough in the 1990s and officially starting COUNTRY MUSIC BREAKS in April 2017
Take a look at our events and you will see why we are proud of the holidays we run 

We look forward to seeing you at one of our events should you decide to join us 
Join our Friends of CMBUK
Check it our blog at CMBUK blog.wordpress.com 
why not follow us on  twitter  and facebook to get all current info from CMBUK and much more from the world of Country Music
We are now able to take your payments for deposits and full payments over the phone (small booking fee applies ) as well as the usual PayPal & Cheque postal options Cheques payable to "CMBUK"
Photos from Previous Events
Data Protection Info
DATA PROTECTION CODE FOR THOSE BOOKING HOLIDAYS OR EVENTS WITH CMBUK (COUNTRY MUSIC BREAKS)
CMBUK takes data protection seriously.  
The following sets out our commitment to protecting personal data from customers wishing to book any of our events.
CMBUK may share certain personal information only to its clients in order to perform its duties in carrying out its business.
It will not be used for any other marketing (unless you sign up for Friends of CMBUK see terms here  )or passed on to any third party.
Names, Addresses Email and Phone details only will be stored on a secure password protected database. No financial details are stored except for the amount received as payment for services. full details can be found  here
Our Brochure /Booking Form 
Download a copy of our latest brochure here https://www.dropbox.com/s/c96y6f3pp6eolw3/2020-2021%20brochure.PDF?dl=0